Books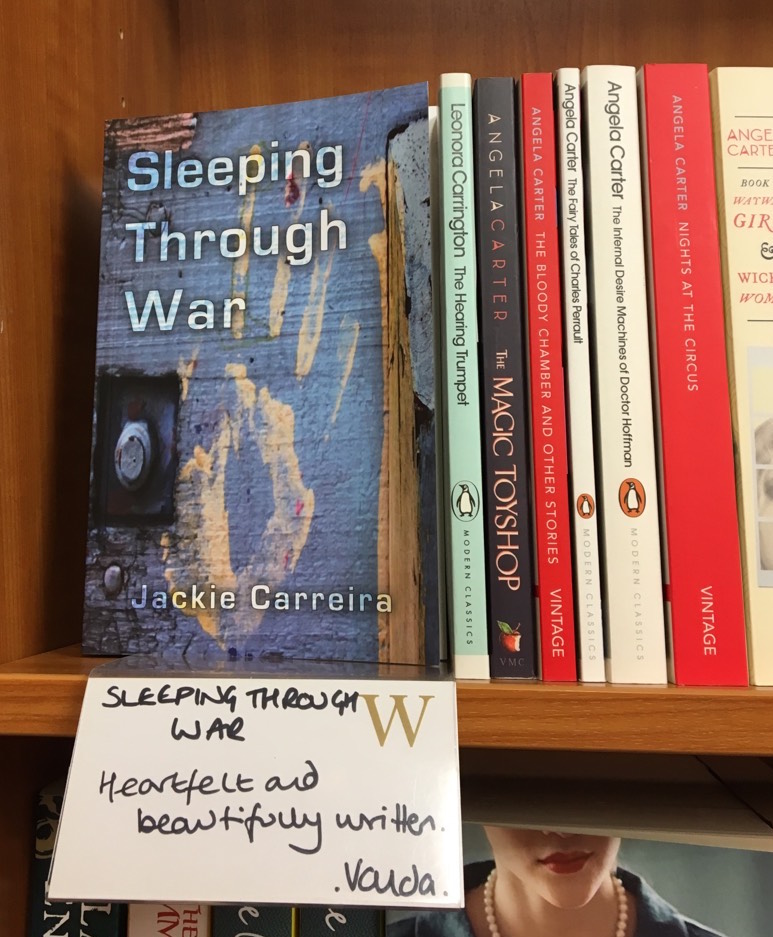 Debut novel
SLEEPING THROUGH WAR
published by Matador on 28th February 2018
The year is 1968. Students are rioting, civil rights are being fought and died for, nuclear bombs are being tested, and war is raging in Vietnam. For three ordinary women, life must go on as normal. Rose must keep her dignity as a nurse in London. Amalia must keep hoping that her son can escape their life in Lisbon. Mrs Johnson in Washington DC must keep writing to her son in Vietnam. For them, just to survive is an act of courage.
(cover design by Andrea Kennard)
(see more photography by Andrea at https://www.flickr.com/photos/dreadwear/)
Order direct from the publisher using the link below:
http://www.troubador.co.uk/book_info.asp?bookid=4952
Order online at Wordery.com for free delivery by clicking below:
https://wordery.com/sleeping-through-war-jackie-carreira-9781788038539#oid=1821_1

ebook version also available. ISBN: 9781788034388